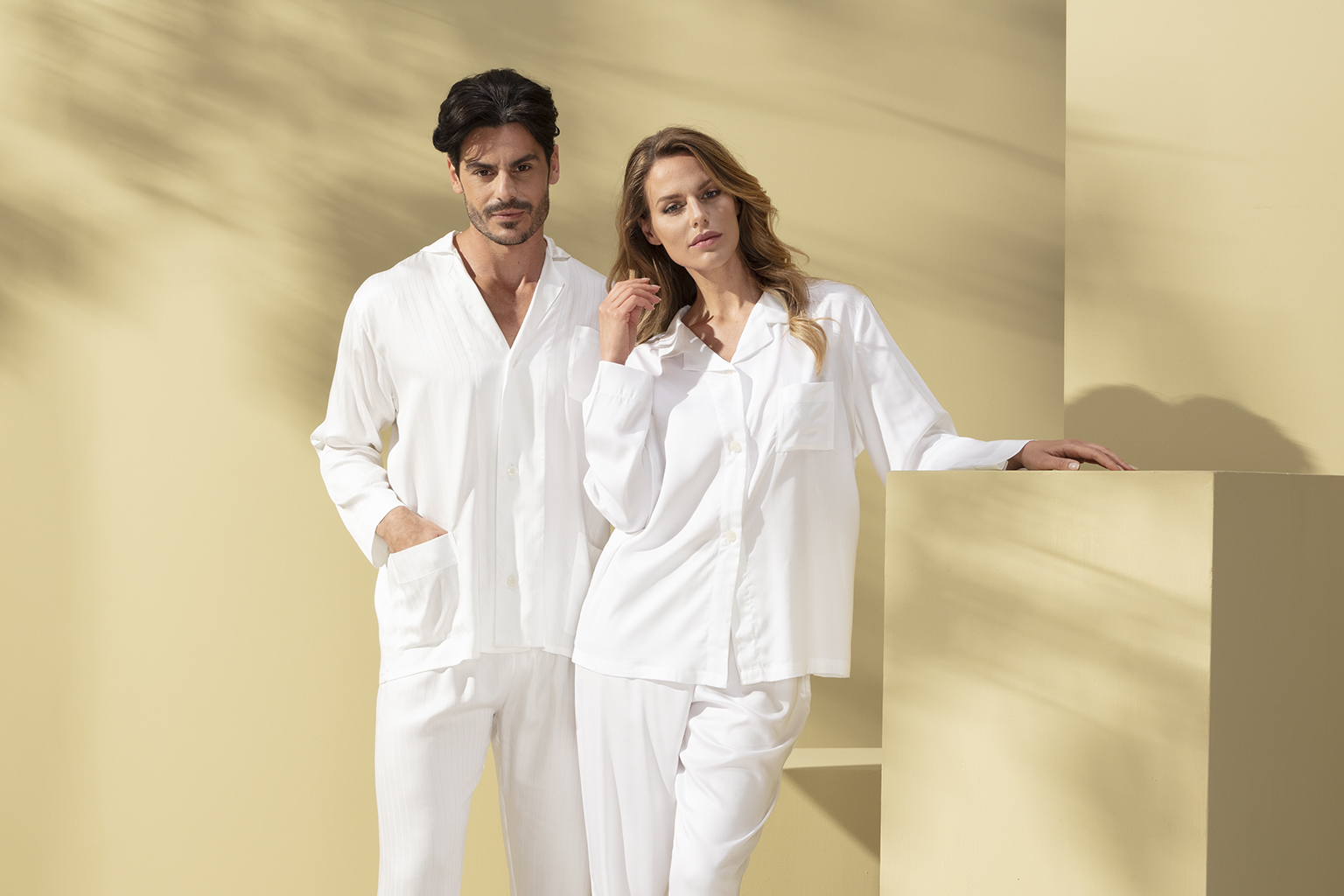 Give your skin a breath of pure lightness, a feeling of absolute wellbeing.
The result of Beltrami's long handicraft experience and advanced technology, Autentica Fibra di Legno yarn is obtained from an exclusive, sustainable and environmentally-friendly process. Soft and precious, it gives your skin the feeling of being in direct contact with nature.
Envelop yourself in the light touch and timeless elegance of our Nightwear items, expressly crafted to give you a natural, intimate, and rare experience.